Bleu hyperbolique© Rémi Coulon, Sabetta Matsumoto, Henry Segerman, Steve Trettel
Une image mathématique lauréate du concours La preuve par l'image
Le CNRS a lancé un partenariat avec l'Acfas1  avec le concours La preuve par l'image en France. Un jury composé de représentantes et représentants de la Direction de la communication du CNRS, de l'Acfas, d'institutions dédiées à la culture scientifique et de photographes et journalistes scientifiques a eu en charge de sélectionner les 20 photographies qui composeront une exposition finale.
Rémi Coulon, chargé de recherche au CNRS affecté à Institut de recherche mathématique de Rennes2 , Sabetta Matsumoto, professeure associée au Georgia Institute of Technology, Henry Segerman, professeur associé à Oklahoma State University et Steve Trettel, professeur assistant  à University of San Francisco ont reçu le grand prix du jury 2022 pour une image numérique intitulée « Bleu hyperbolique ».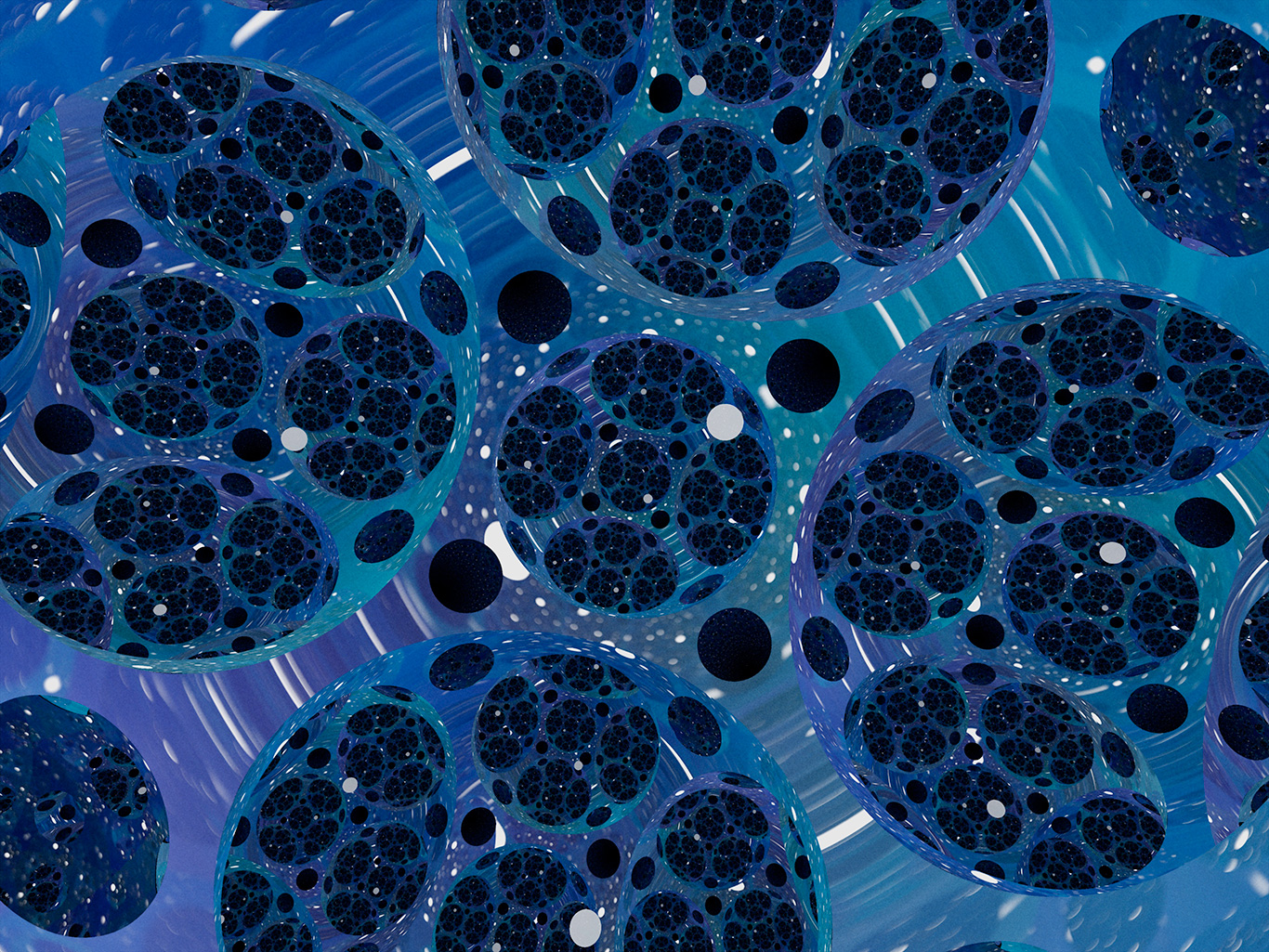 1Fondée en 1923, l'Acfas a pour objectif de contribuer à l'avancement des sciences au Québec et dans la francophonie canadienne. L'objectif est d'aider aux intérêts des chercheurs, à plus d'investissement en recherche et à un meilleur dialogue science-société. Ainsi que de faire comprendre que la science n'est pas une dépense, mais un investissement.
2IRMAR. UMR6625. CNRS, École normale supérieure de Rennes, Université Rennes 1, Université Rennes 2.